RAD Soap Co. and Pine Ridge Industries!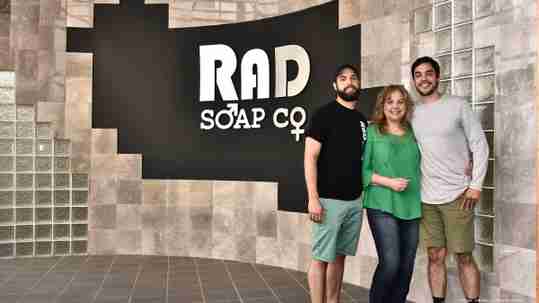 Who is Pine Ridge Industries!? 

They are a company that employs people with disabilities who are usually overlooked. Especially during a time like now, we thought what a wonderful opportunity for us to help our local community grow. I am so excited about this relationship because it's so close to my heart, as my daughter was born with down syndrome and I understand the struggles people with disabilities have in finding purpose and meaningful employment; this is what Pine Ridge Industries does best! 
All orders placed will be fulfilled by hand at Pine Ridge Industries, but that's not all..
Fast Shipping
We'll make sure your order is received and headed to your shower the same or next day from placing your order.
To celebrate this amazing partnership we are extending FREE SHIPPING all month long.